By Techlicious
My kids love their holiday presents, but getting them to express their enthusiasm in written thank you notes is always a challenge. So this year, I'm trying something new. I'll be using my iPhone to take short videos of my kids thanking the gift giver right after they open each present.
Using Holiday Video Cards by vlix (Free in iTunes), I can add opening and closing text to the video. So I can entitle it "Thank you Grandma" and end it with a personal sentiment from my child. I can also choose a theme, which adds music and a frame.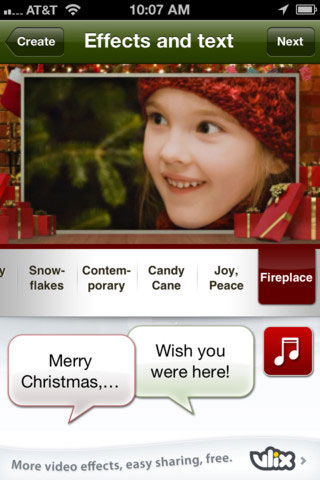 This post is excerpted with permission from Techlicious.
PC Pitstop is proud to welcome our friends at Techlicious as guest contributors. Founded by consumer tech guru, Suzanne Kantra, Techlicious is your daily scoop on everything from the best new mobile phones and apps to holiday shopping guides to step-by-step instructions for protecting your privacy on the Internet.
689 total views, 1 views today
(Visited 1 times, 1 visits today)